Tools to watch Files and Folders in Real Time
Monitoring programs sometimes needed to watch a directory or files for attributes (permissions, timestamps etc.) changes.
Watch 4 Folder 2.5
Watch 4 Folder 2.5 website
Folder monitoring and automation utility that can monitor up to 4 different folders simultaneously for 12 kinds of events and react for each event with different kind of actions

Directory Monitor
Directory Monitor website
Real-time monitoring of file modifications, deletions, renames, new files and file access as they occur.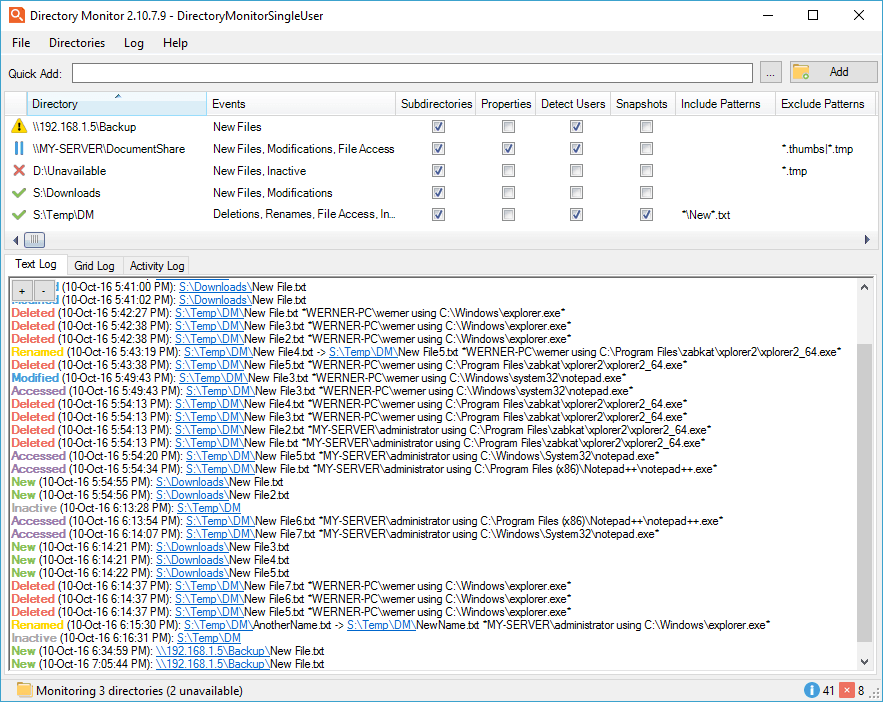 Track Folder Changes
Track Folder Changes website
Displays in real time a tree with the list of created/deleted/changed files in a specific directory and its subdirectories

Windows Explorer Tracker
Windows Explorer Tracker website
trace/monitor and record the operations in Windows Explorer automatically, such as 'Delete', 'Rename', 'Create', 'Insert', 'Add' and 'Remove' actions of files, folders, drives and storage media, you can also use it to track and record operations on remote host via the mapped network drives.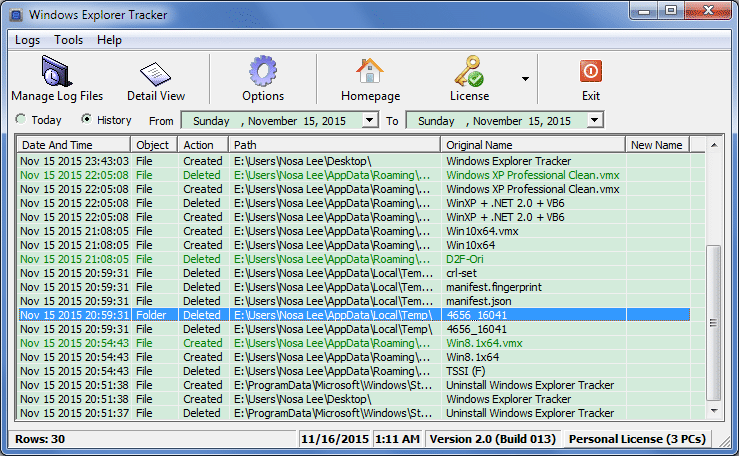 DiskPulse
DiskPulse website
real-time disk change monitoring solution allowing one to monitor one or more disks or directories, save reports and disk change monitoring statistics, export detected changes to a centralized SQL database, execute custom commands and send E-Mail notifications when unauthorized changes are detected in critical system files.